In Loving Memory – Charles Lasiter
February 1, 1931 – April 14, 2017
Co-owner of Lasiter & Lasiter Plumbing, Charlie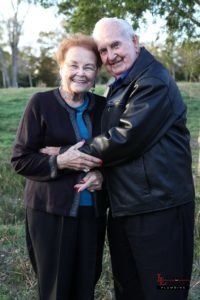 Lasiter, 86, went to be with the Lord on Friday, April 14, 2017, in the presence of his loving family. Charlie is survived by his devoted wife of 65 years, Beverly Jean Stafford Lasiter; son David (owner of Lasiter & Lasiter Plumbing) and wife, Cindy; daughter, Carolyn Billman and husband, Clay; five grandchildren and eight great-grandchildren.
Although Charlie officially retired more than 18 years ago, he still visited the Lasiter & Lasiter Plumbing offices daily! Charlie was born on February 1, 1931, in Chico, Texas. After serving in the US Army, he worked at AeroProcess, and then as co-owner of Lasiter & Lasiter Plumbing.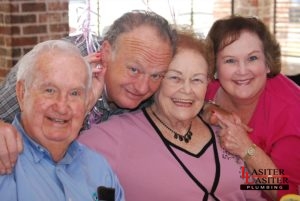 He was an avid hunter, fisherman, loved the outdoors, hunting dogs, and adored spending time at his lake house with his family. Charlie was passionate about bird hunting and loved raising bird dogs. As Lasiter & Lasiter Plumbing expanded, so did his fleet of bird dogs!
Charlie almost never finished a sentence without "as far as that goes…". He loved the color red and wore it almost every day. He also loved to see his wife, Beverly in red and she wears it as often as possible. It's no accident that the main color in the Lasiter & Lasiter Plumbing logo is red!!!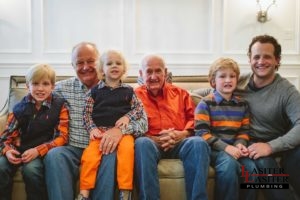 Grandchildren include: Matthew Lasiter, wife Marci; Elaina Lasiter Sharp, husband, Aaron; Megan Lasiter Rountree, husband, Michael; Lindsey Billman; and, Austin Billman; Great-grandchildren are: JD Lasiter, Lincoln Lasiter, Micah Sharp, Truett Charles Lasiter, Charis Sharp, Camilia Rountree, Zoe Sharp, and Ford Rountree.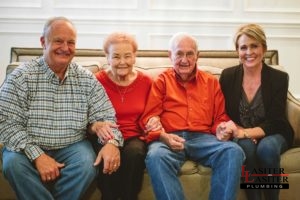 Charlie, you will be dearly missed and forever close in our hearts. WE LOVE YOU!!!
Funeral Services – Monday, April 17 – 3:30pm at Mount Olivet Chapel
Visitation – Sunday, April 16 – 5:30-7:30pm at Mount Olive Funeral Home