---
Water Heater Services in Colleyville, TX
You need to keep the water heater in your Colleyville home working properly. You need hot water in your home for washing, cooking, and cleaning needs. A house with a dysfunctional water heater will be anything but comfortable.
The great news is that if water heater issues do arise, we're here to help. Lasiter and Lasiter Plumbing are proud to offer water heater repair, replacement, and installation services in Colleyville, TX. We are available to help you with any residential or commercial water heater issue.
SIGNS YOUR WATER HEATER IS HAVING ISSUES
Your water heater is not going to last forever. There are many signs that you have to notice when looking at how well your Colleyville water heater is working for keeping your water comfortable:
It might take a little longer for you to get warm water in your home than usual.
You might not be getting any warm water at all.
The water comes out sporadically. This includes cases where the water flow is interrupted for any reason. This could be a sign that the water heater is not running as well as it should.
You are experiencing leaks in your plumbing system. Leaks may come from changes with the pressure handled in your heater.
All of these threats can directly influence how well your water heater works. But you can talk with Lasiter and Lasiter Plumbing for help with getting your water heater resolved. Our services will help you with finding a solution for keeping your plumbing setup from being hard to maintain.
---
Water Heater Repair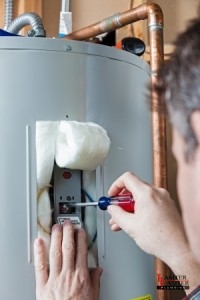 Do you have a relatively new water heater in your Colleyville, Texas home but you just noticed that it is not working all that well. Lasiter and Lasiter Plumbing will help you with fixing up any problems inside your water heater. We will review your water heater and find a solution quickly.
Our team will evaluate your water heater based on how well it is producing warm water. We will check on your heater based on any connections, leaks, or other mechanical points that are keeping the setup from working accordingly. Our goal is to help you get more out of the system and to keep it from wearing out prematurely.
Our repair service often entails replacing old parts with new ones. Sometimes the process involves cleaning out the heater itself. But whatever the case may be, you can trust our water heater repair services in Colleyville, TX for getting your heater fixed up accordingly.
---
Water Heater Replacement
You might have to get a replacement for your water heater in Colleyville after a while. You will need to get a new water heater if:
The pilot light on your heater keeps flickering out.
The thermostat in your heater breaks.
Any heating elements in your heater wear out.
The heater is not linking up to your circuit breaker.
The anode rod inside your heater has become corroded.
Your heater is far too old. The odds are a new heater will use less energy.
The water in your home becomes rusty or discolored. This problem may persist even in cases where you have a strong filtration system. The rust may come from the old water heater.
You can trust Lasiter and Lasiter Plumbing for help you with water heater replacement in Colleyville, TX. You can get a local plumber out to your home to review the item in your home and to get any problems you are coming across fixed as soon as possible.
---
Water Heater Installation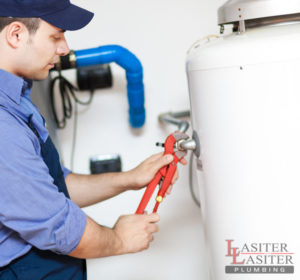 Getting a new water heater installed in your Colleyville home doesn't have to be a hassle. Let us analyze your situation and install the perfect water heater for you.
We can help you find a new heater based on many factors:
Lasiter and Lasiter only offer the latest and most energy efficient models on the market. These include units that require less power to produce hot water.
We will review the fittings and connections in your home to figure out how well a heater is to work.
Our team works with tankless and tank-based units alike.
The best part of our Colleyville water heater installation service is that we can do it all. Our team will look at your water heater and find a resolution.
After this, we can test the water outlets throughout your home to see how well hot water is coming out of them. We review these areas to see that the water is coming out evenly and within a sensible time frame.
---
WATER HEATER SERVICES NEAR ME
Talk with Lasiter and Lasiter Plumbing for help with all of your Colleyville water heater replacement, repair, & installation needs.
---