---
Southlake Water Heater Service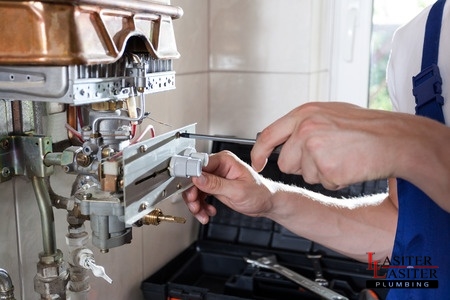 ---
Water Heater Repair, Replacement, & Installation in Southlake, TX
Are you searching for Southlake Water Heater Services? If so, we can help. We offer water heater repair, replacement, and installation in Southlake TX and surrounding areas.
People around Southlake have many needs for hot water. Sometimes you need hot water to wash off fabrics that are heavily stained. You also need hot water for getting your dishes cleaned off after you use them. Of course, you will need hot water for getting your morning coffee or tea ready. A good warm bath at the end of the day is always worthwhile too.
GET GUARANTEED HOT WATER
But the problems here is that you are not always guaranteed to have hot water in your Southlake home. Your water heater will be at risk of wearing out and dying after a while. The good news is that you can talk with us at Lasiter and Lasiter Plumbing if you ever have any problems with your hot water and need help.
We offer water heater repair and replacement services for your Southlake needs. We want you to choose us as the best Southlake plumbers that you can trust for any situation. We work with all major types of water heaters and will do the most for your specific heater.
SIGNS YOUR WATER HEATER IS HAVING ISSUES
You have to look at how well your water heater is working. Many signs suggest your water heater is not working the way it should:
You start to hear noticeable sounds from your heater. Your unit is supposed to operate quietly, but sometimes the heater may become too loud.
The water coming out of your ports is rusty or looks unusual.
You are starting to spot an unusual odor coming out of your water. The water might have an egg-like scent to it
There may also be times when you are getting hot water, but you are not getting anywhere near as much as you usually do. The issue could be from your heater developing sediment on the bottom part of the tank. This added sediment reduces the capacity of the heating setup, thus keeping you from getting the power you need.
---
Water Heater Repair in Southlake
Anyone with a broken water heater will want to get it fixed as quickly as possible. Otherwise, you'll be showering in cold water.
Fortunately, our team will help you with fixing up any problems in your water heater. Our trained and experienced plumbers will look at all the features around your heater to see what you are utilizing. Whether it entails new parts or cleaning, you can ensure our team will help you quite well. You will especially benefit from our service when you need help with fixing up a heater that you had just put in not too long ago.
The repair process does not have to take much time either. Our trained staff members will check on your existing heater and quickly identify the issue at hand. We have plumbers who understand the ins and outs of how water heaters and other plumbing items work in your home. But what is even better is that our services will fix up even the toughest problems with only the right tools and parts.
But what if the water heater has evolved to where it is beyond repair? You can talk with us about getting your heater replaced in this case. Our team will help you with getting a new heater, as this next section shows.
---
Southlake Water Heater Replacement
As much as you would like to keep a water heater in your home for as long as you can, that is never going to work out right. There are many things that you have to note for your heater when aiming to find a proper fix or resolution to the issue you have come across:
The development of sediment in your heater will keep it from working accordingly.
Rust and corrosion can cause even the smallest parts in your heater from working correctly.
The heating element in your unit will wear out after a while. You can expect your water heater to die out in about ten to fifteen years after the heater installation.
The problems that your heater will run into are not fun to think about, but they are vital to notice anyway. You can talk with us at Lasiter and Lasiter Plumbing to get a new heater added into your home.
Our team will review your plumbing needs and then figure out the proper heater that you need to get installed. You can get a new heater added on the same day we come out to your space to fix up the problem. Our goal is to give you the best service possible while being prompt.
---
Water Heater Installation
You can get a new water heater installed in your Southlake home. We at Lasiter and Lasiter Plumbing offer many useful heater choices, but some of our most popular ones are tankless models.
A tankless water heater can do well for keeping your water heating needs under control. Such a heater will not be at risk of developing lots of sediment. You will have more space to utilize in your utility spot in your home for anything else you need to use for your home's operation.
You can also find a heater that works on gas or electric power. Some heaters may also work with solar power, although that depends on how well your home is wired to work with this renewable form of energy that you might wish to utilize.
You must get your water heater in your Southlake home fixed up or replaced so you will have the hot water that you need for your daily living needs. Talk with us at Lasiter and Lasiter Plumbing if you ever need help with getting a heater serviced or installed in your Southlake property. Our team is committed to helping you resolve all the problematic concerns in your home relating to your water heater and how well it might work.
---